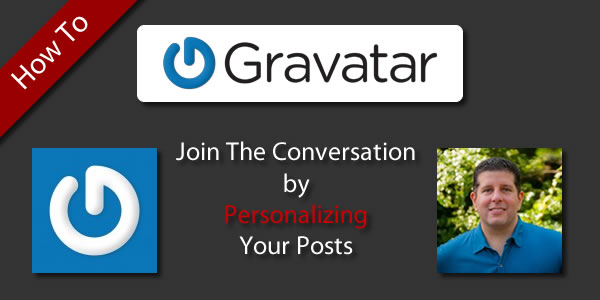 Commenting on blogs is a nice way to participate in online discussions. However, did you notice that when you leave a comment the default picture associated with it (your Avatar) makes you stand out like an Internet rookie.
Ever wonder how you could add your picture next to your comment like everyone else instead of the standard generic one that screams, "I type with 2 fingers and probably shouldn't be using a computer!"?
If you want to step-up your A-Game and have your picture added automatically to your comments I have good news for you. It's not difficult to do.
This post will show you how so you can look more like a grizzled Internet veteran and less like a clueless dolt technically challenged computer user.
Gravatar To The Rescue
It turns out that customizing things like comments with your photo is a highly sought after feature for people who want to personalize their interactions and establish themselves online.
The problem is, there are thousands of platforms and innumerable web sites so getting everyone to follow a standard at this point is a challenge.
The clever people at Gravatar saw an opportunity here and solved this problem with an amazingly simple solution.
Their solution was to create a Globally Recognized Avatar (Gravatar). This system is provided as a web service where you can upload the avatar you would like displayed when you leave a comment on a site. This image is then associated with an email address you supply.
Compatible blogs and websites that use the Gravatar system simply request the image associated with the email address you used when leaving a comment on their site.
It's that simple.
Because it's so easy to use and implement it has grown in popularity and has become the defacto standard employed by most blogging platforms and web sites.
In fact, it's even used in the user profile section of the recently released Battlefield 3 series.
So if you want to stop looking like an Internet rookie head over to Gravatar and set up your free profile stat!
And if you found this post helpful let me know in the comments below with your spanking new Avatar. It's a good way to test that you set it up right.