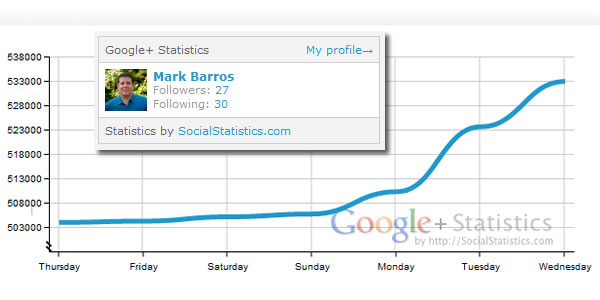 I've been looking for a good Google Plus profile widget to add to my blog ever since I created my Google Plus account. There are a few WordPress widgets available but because Google had not released an API until recently, nothing really stood out.
So today I did another search and although I have not found any stand-out WordPress widgets, I did find some nice widget creators, which is even better because you can use them on any webpage you own.
There are many options out there but the best ones in my opinion are:
Of all the Google Plus widget generators this one is my favorite. It's super simple to use, has the nicest user interface, includes some basic customization options, and a great big Add To Circles call to action button.
Though customization is limited it does allow you to adjust the width and height of your badge and include your latest tweets as part of your Google Plus profile badge.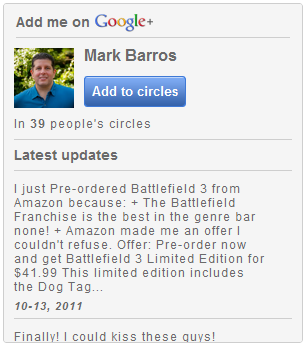 The default badge looks like this: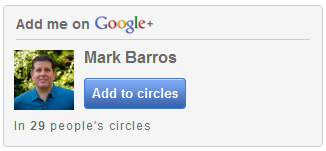 This is my second favorite Google Plus profile widget generator. It is dead simple to use (just add your Google Plus ID and go) and creates a nice looking widget for you that you can include on your blog or webpage.
The strength of it's simplicity is also it's biggest weakness as there are absolutely no adjustments you can make to the widget. You get what you get and you don't get upset. (Can you tell I'm a parent?)
This is what the widget looks like:
So if all it does is create a widget with your follower/following count why did I bother to include it in this list? Good question.
The killer app that Socialstatistics brings to the table is metrics. By adding your Google+ ID to their site Socialstatistics will track your follower/following count over time. They will also rank you against other users so that you can track your "social stock".
A cool thing about the tracking feature is that you don't have to use their widget to glean this benefit. All you have to do is add your ID to the site once to begin the tracking process. Then check back as often as you like to see how things are progressing.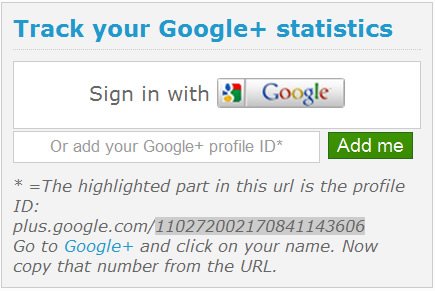 This Google+ profile widget generator is not as pretty or polished as the others but does include your public feed and allows you to fully customize the colors and size of the widget, making it a pretty decent option for those that want more control over the color scheme and layout of their widget.
Found a Better Google+ Profile Widget?
This is by no means an all inclusive list, but it does seem to represent the best ones available. If you know of a better one share it in the comments section.